01. MILK the movie
the movie is tdf, human rights + james franco = instant hit.
[real harvey milk pictured]
02. Elizabeth Peyton - Live Forever - at the New Museum
I liked it, okay?
Little Em, 2002
03. Tears for Fears
this is by far the coolest picture I could find of them. All of their songs rule.
04. Seltzer the drink
LOVE IT.
05. roberta's pizza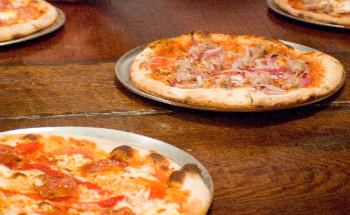 sadly, our neighborhood's only attraction. [Ed. note- NY Mag called Bushwick the closest thing to the East Village in the 80s? Huhwhat?]