be a part of something cool... youve got a littel bit of time just make it happen.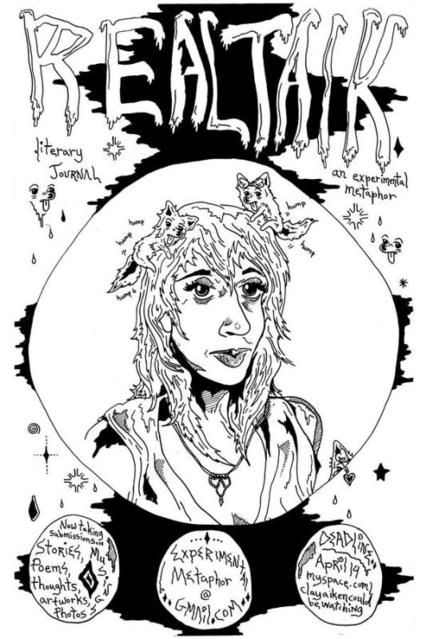 here is a little of what they are looking for:
we want things such as: stories, poemz, insightfully annotated 311 lyrics, musings, your teenage diary entries, that article you submitted to Cat Fancy which they regretfully declined, artworks, photography, your e-mail correspondence with a mail-order bride, POETRY, secrets, confessionalz, an excerpt from that novel you.ve been working on, A THRUST OF IMAGINATION, lists of beautiful thingz. (aka anything so no excuses JUST DO IT!)
get the idea? i think you do.
anything that can be printed.
it could be published if...
A: the staff feels it to be 'culturally relevant'
B: it is submitted by APRIL 19TH!!!!!!!!!!!!!!!!!
EXPERIMENTALMETAPHOR@gmail.com