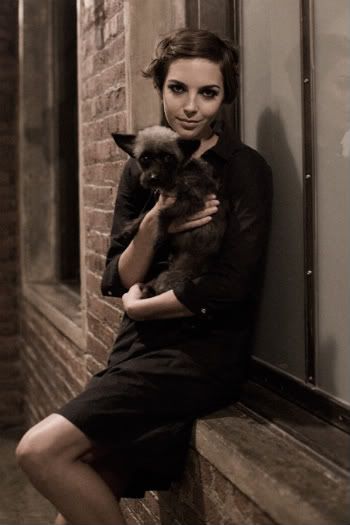 here's a cute picture of our bestest emme and her beloved pup 66 on the hippest bilingual fashion blog
garance doré
. "Having a dog that looks like a wet Gremlin can bring out some of your prodigious beauty" reads the caption. or, in French,
"Avoir un chien qui ressemble à un Gremlins tout mouillé peut faire ressortir votre prodigieuse beauté."
AND BIG TIME EXECUTIVE THINGS ARE HAPPENING FOR US GIRLS. apartment upgrade. hell yeah.