...at the Met(!). MUCH better than the neighboring Model as Muse exhibit. Highlights:
robert longo & his creepy life sized american psycho-esque contorting thrashing businessmen.
Untitled (Men in the Cities) (1980).
barbara kruger photocopied collage-posters, infinitely ripped off but can't beat the best.
Untitled (You Are Not Yourself), 1981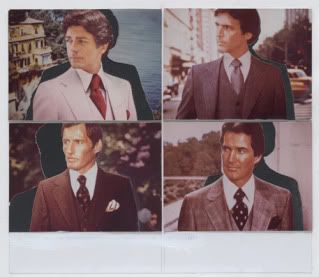 richard prince's rephotographed & manipulated 70s advertisements.
Untitled (four single men with interchangeable backgrounds looking to the right), 1977
plus cindy sherman, a memorial installation for jean seberg (forgot the artist), and charles clough.